Due to restrictions put in place by the COVID-19 regulations, BGS has looked to online events in the absence of face-to-face meetings and visits.
A series of two webinars examining carbon sequestration were held in June-July 2020, in conjunction with BSAS and the Stapledon Memorial Trust.  
The topic of 'Biodiversity of Grassland' will be covered in two webinars to be held in January-February 2021, again supported by BSAS and the Stapledon Memorial Trust.  
To date, three successful webinars have been held on the subject of Herbal Leys, in association with AHDB.  A further webinar is planned for March 2021.  
To find out more and to view the recordings of the previous webinars, choose from the list below.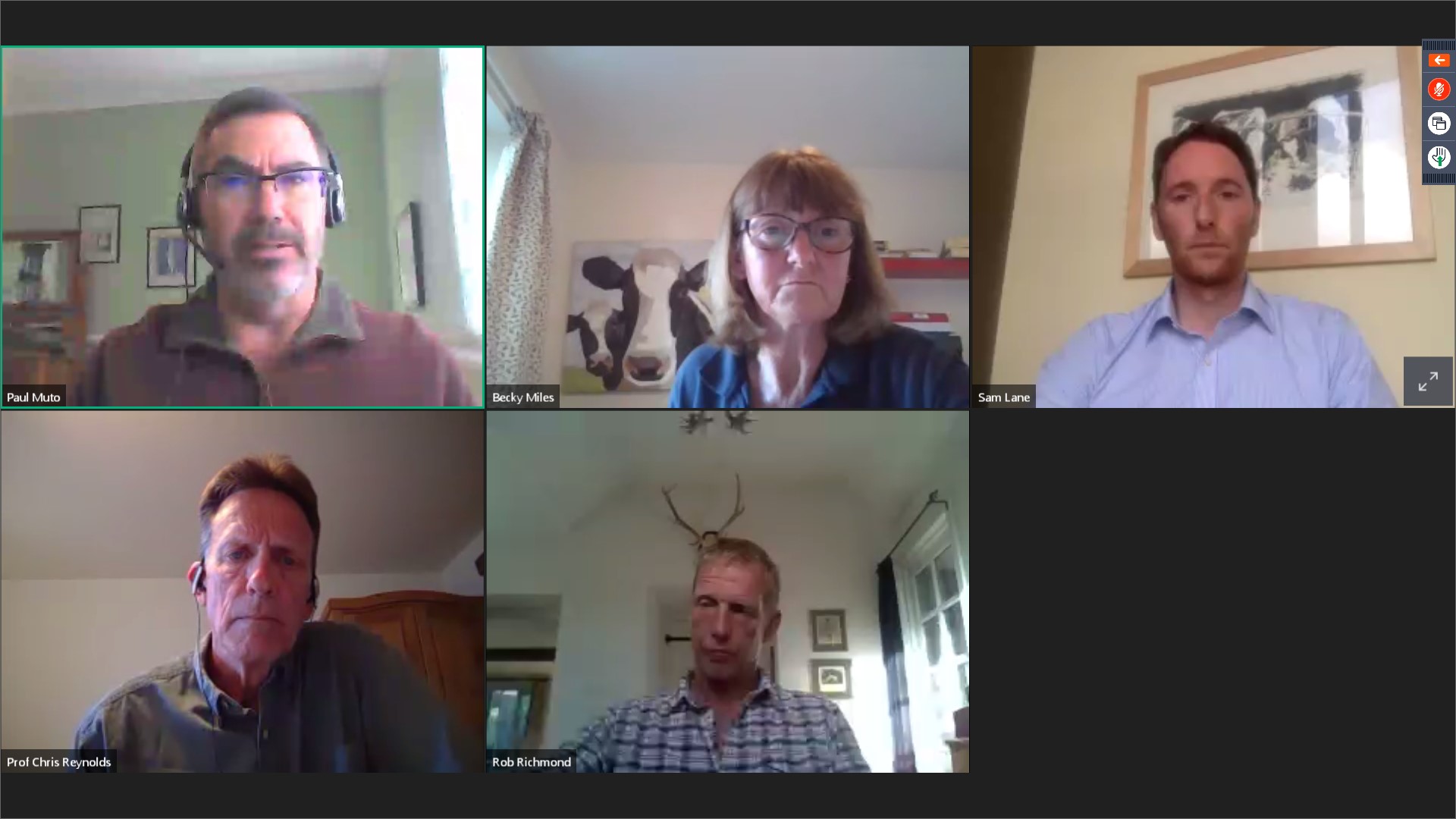 Speakers at the first Herbal Leys webinar held on 22 July.
Left to right:
Top: Paul Muto, Becky Miles (convenor), Sam Lane
Bottom: Chris Reynolds, Rob Richmond