BGS 13th Research Conference
Multi-Species Swards Research Conference
The 13th BGS Research Conference takes place from Tuesday 2 March to Thursday 4 March 2021.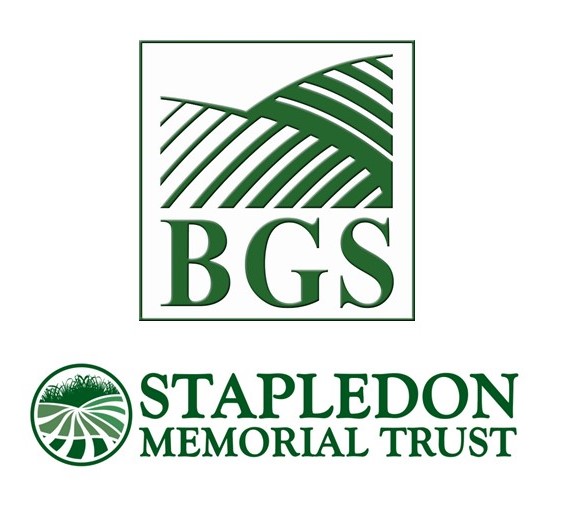 This is an online event, kindly supported by the Stapledon Memorial Trust
Each day there will be a series of 'theatre' presentations running from 10:00 to 12:15 (UK time). 
Speakers at the conference include Caroline Brophy (Trinity College, Dublin), Tommy Boland (UCD), Ian Wilkinson (Cotswold Seeds/FarmED), Paul Muto (Natural England) and Chris Reynolds (University of Reading).
The sessions
Tuesday 2 March:  Session 1 – Establishment
Wednesday 3 March: Session 2 – Sward management for grazing and conservation
Thursday 4 March: Session 3 – Utilisation and feeding value
The full conference programme is available here
The cost to attend the conference is £25, but BGS members and members of affiliated local societies can receive a discount by quoting the discount code that has been communicated to BGS members and local society secretaries.  Alternatively this code is available from the BGS office (bgsoffice@britishgrassland.com).
Students can attend for free, but need to contact the BGS office (bgsoffice@britishgrassland.com) to receive their discount code.
POSTERS
Research posters will be available for viewing throughout the conference.  You can ask the authors a question by posting it in the comments box below the relevant poster.  Comments will be moderated.
From 2 March, during the conference, you will be able to view the posters and post comments by clicking on the relevant poster from the list below.
1
Multi-species grazing ley established by min-till or ploughing


H.G. Powell, R. Fychan and C.L. Marley


IBERS
2
Establishment of a farm network to investigate the long term impacts of leys in rotations


E. Sagoo, A. Bhogal, J.R. Williams, J.P. Newell Price and L. Tatnell


ADAS
3
Plant diversity affects grassland yield and nitrogen use efficiency
G. Grange1,2, J.A. Finn1 and C. Brophy2
1Teagasc, 2Trinity College Dublin
4
Future forages: Assessing forage of today for climate change conditions of the future
E.H. Hart1, S. Christofides2, C.T. Muller2, H. Rodgers2 and A. H. Kingston-Smith1
1IBERS, 2Cardiff University
5
Insights for sward management using LINGRA-N as an interactive learning tool
P.J. Burgess1, M. Giannitsopoulos1, M. Bell2, G.M. Richter3, C.F.E. Topp4, J. Ingram5 and T. Takashashi3
1Cranfield University, 2University of Nottingham, 3Rothamsted Research, 4SRUC, 5University of Gloucester
6
The VOC signature of ryegrass subjected to environmental and rumen stress
S.R. Christofides1, E. Hart2, T. Davies2, H.J. Rogers1, C.T. Müller1 and A. Kingston-Smith2
1Cardiff University, 2IBERS
7
Effect of two ensiling systems on efficiency and silage quality


R. Fychan, R. Sanderson and C.L. Marley


IBERS
8
Alternative forage systems for marginal land
 C. Duller


Independent grassland consultant